Episodes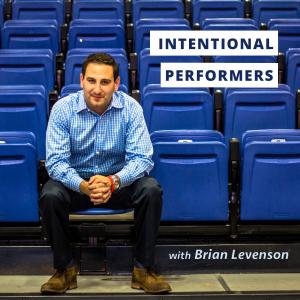 Tuesday Aug 09, 2022
Tuesday Aug 09, 2022
Val Ackerman was named the fifth Commissioner of the BIG EAST Conference on June 26, 2013. She previously served as an attorney and executive at the National Basketball Association, was the founding President of the Women's National Basketball Association, and is a past President of USA Basketball, which oversees the U.S. men's and women's Olympic basketball program. She also served for two terms as the U.S. representative to the International Basketball Federation (FIBA). She has been inducted as a contributor into both the Naismith Memorial Basketball Hall of Fame (2021) and the Women's Basketball Hall of Fame (2011) and has received the Billie Jean King Leadership Award from the Women's Sports Foundation (2016).
Val is a 1981 graduate of the University of Virginia, where she graduated with high honors with a B.A. in political and social thought and was a three-time captain and Academic All-American on the women's basketball team. She received her law degree from UCLA in 1985.
Val had a number of amazing insights during our conversation. Some of them include:
"Sports aren't like a monolithic block" (6:40).
"When we started the WNBA there was always a sense of cause. It was like rolling a rock up a hill" (13:15).
"What made my transition to the NBA such a great match for me was because I was a 'basketball person'" (18:35).
"I worked very hard with my personal relationships in the league" (18:10).
"In any line of work, [the quality of your personal relationships] makes or breaks you" (18:15).
"Preparation and attention to details were hallmarks [for working with David Stern]" (21:10).
"David Stern had this adage that 'micromanagement is underrated'" (21:15).
"I took the best of both of them" (23:30).
"I try to be practical but visionary" (23:40).
"I'm a much more mature, developed leader than I was when I took the job at the NBA" (24:40).
"I did all these other things that, in their way, fortified my leadership skills" (26:20).
"My pregnancy and maternity in the early years was one of the most challenging periods of my life" (27:40).
"When I got pregnant, I was a unicorn in the office… I was working for people whose wives didn't work… They didn't expect me to come back" (28:00).
"When I came back from maternity leave, I really had something to prove at the league" (28:30).
"It takes a village if you want to be a working parent" (29:10).
"It was part-time, but I made it part-time-plus. I threw myself into USA Basketball" (33:35).
"I could have an interlude in my life where I could be more present with my daughters" (34:45).
"My career has been totally unplanned… I don't know what my next chapter is" (44:00).
"I'm serious, I'm competitive, I want to do well… but at the same time I'm a compassionate person, I care deeply about the relationships that I have with the many people in my life" (49:30).
"If you're going to be successful in your field and fulfill the demands that are made on you as a leader, you have to have that expectation that you're going to make sacrifices" (51:20).
"I think it's important to clear your head regularly. There's so much going on and you can't be on all the time" (52:50).
"Sports is one of the great ways of bringing people together in our world… The power of sports is very real" (56:30).
Additionally, make sure to follow the Big East Conference on Facebook, Twitter, and Instagram!
Thank you so much to Val for coming on the podcast!
I wrote a book called "Shift Your Mind" that was released in October of 2020, and you can order it on Amazon and Barnes and Noble. Additionally, I have launched a company called Strong Skills, and I encourage you to check out our new website https://www.strongskills.co/. If you liked this episode and/or any others, please follow me on Twitter: @brianlevenson or Instagram: @Intentional_Performers.
Thanks for listening.