Episodes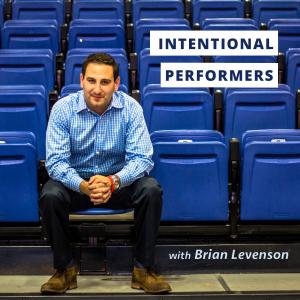 Wednesday Dec 07, 2022
Wednesday Dec 07, 2022
Tim Urban is a writer and the creative force behind the extremely popular Wait But Why blog and newsletter, which has over 600,000 subscribers. He has a book coming out in February of 2023 and has authored dozens of viral articles on subjects such as why we procrastinate, which is what we talk a lot about in today's conversation. He writes about things in psychology and politics, and he even writes about why we haven't encountered alien life forms. To say Tim has range is an understatement. He doesn't consider himself to be an expert or a guru at one thing, but he lets his curiosity wander and it takes him to all kinds of different places where he researches and writes, really in long form, articles. His email list has people like Elon Musk as subscribers, and TED Curator Chris Anderson and Twitter co-founder Evan Williams. Tim also is a speaker; he's got an incredible TED Talk that I highly recommend you check out. And, he's also known for drawing quirky graphics and stick figures, and we talk about what it's like for him to be an artist as well. So, this conversation focuses mainly on procrastination, and if you're someone who struggles with that, I know many of us do, then you're going to enjoy it.
Tim had a number of amazing insights during our conversation. Some of them include:
"I like to frame things we all experience in a way that can help clarify what's going on" (6:20).
"Without being able to see the big picture, you don't realize that the best way to achieve maximum happiness this week is to do this stuff now and be miserable temporarily and then much better later" (8:40).
"We get older, our bodies get older, but it's an uneven distribution of growth" (12:00).
"The inner child in us is one of the best parts of grown-ups. It's what a lot of times allows us to be creative and to have fun and to be open-minded" (13:00).
"The goal is to grow up in all the right ways and stay young in all the wrong ways" (13:10).
"Carving out high-quality, guilt-free leisure time is very important. It recharges your willpower. It creates this healthy balance in your head" (16:15).
"What I've done when I've succeeded more is often, I will do something in that moment to force future Tim's hand" (21:45).
"Procrastinators get in the biggest trouble when they don't take their problem seriously" (24:00).
"I had macro motivation with micro help" (27:10).
"I thought I hated writing because I was doing mostly papers, and then I started blogging in 2005 as a complete procrastination side activity, just me having fun. And that's when I realized that me having fun in the form of writing was catching on" (31:40).
"You need to overpower your emotions with rationality when you're looking at comments" (34:30).
"If you let all of the negative comments get to you, you're going to be too scared to write anything. If you ignore all of the negative comments and say that all negative comments are just haters, now you're not going to grow or learn anything" (37:35).
"I don't think the things that I produce require beautiful writing; they require good communication and authenticity" (42:15).
"Keep messing around with different mediums and different things until you find areas that you're strong in, because everyone is strong in some areas" (48:15).
"The best things I've written have been when I was in a mood where I felt like I was playing as I wrote it" (50:30).
"If I'm having fun, it's going to produce something good" (50:45).
Additionally, you can access the Wait But Why website here, where you can find all of Tim's writing. You can also subscribe to Tim's email list on the site and follow him on Twitter.  
Thank you so much to Tim for coming on the podcast!
I wrote a book called "Shift Your Mind" that was released in October of 2020, and you can order it on Amazon and Barnes and Noble. Additionally, I have launched a company called Strong Skills, and I encourage you to check out our new website https://www.strongskills.co/. If you liked this episode and/or any others, please follow me on Twitter: @brianlevenson or Instagram: @Intentional_Performers.
Thanks for listening.