Episodes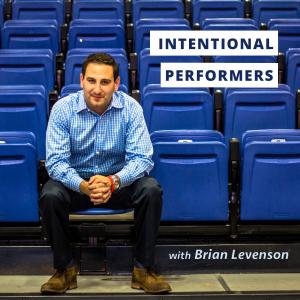 Wednesday Oct 26, 2022
Wednesday Oct 26, 2022
Tara VanDerveer is an absolute legend in the world of basketball. She's a hall-of-famer, she's a 5X National Coach of the Year in College Basketball, she's won 3 NCAA Division I titles, she's been to 13 Final Fours, and she's won a gold medal with USA Basketball. Her awards and accolades are up there with just about any college coach, and she's the all-time leader in wins in women's basketball. However, you're going to find out pretty quickly that Tara does not really enjoy talking about herself and her accolades. She loves talking about her teams. She loves talking about the athletes that she's had the privilege of coaching. She loves talking about Stanford University, where she is currently the Head Women's Basketball Coach. But Tara is the real deal when it comes to humility. She's authentic. She's somebody who cares deeply about the world and basketball. She genuinely cares about the people she serves, and she really makes it about them.
Tara had a number of amazing insights during our conversation. Some of them include:
"It really helps my energy during the year, that I can be all-in during the season, when I've had that great time on the lake in the summer" (7:55).
"When you die, no one's going to say, 'Do you wish you worked more?' I want to wish I'd played more" (10:05).
"Work will always be there. You can always come back to it" (12:00).
"Sometimes I think less is better" (13:00).
"I have to pace myself. You only have so much tread on the tire" (13:30).
"I want to really pick my spots of what I'm going to do, how I'm going to do it, and how well I want to do it" (14:30).
"I just like being in the gym with our team" (16:30).
"The things that keep me grounded are what's really fun" (16:40).
"If I were in junior high right now, with all the basketball on TV, I'd probably flunk out. I just love basketball" (17:40).
"I work hard at taking care of myself" (17:55).
"I try to do things that are nurturing to me so that I can be effective with our team" (18:15).
"I don't really think about [legacy] at all" (18:45).
"The energy at Stanford and the people I meet there, that gives me a lot of juice" (20:25).
"A college degree is a very valuable thing for women" (21:45).
"I love coaching the quintessential Stanford student" (22:10).
"I love the challenge of working at Stanford" (25:00).
"The court is our classroom" (29:00).
"I want to enjoy today" (31:10).
"I'm not going to stare in the rearview mirror as I'm going forwards" (31:45).
"Parenting and coaching are very similar, and they're both very similar to gardening. You don't just sit there and look at the garden. You water the garden, you weed the garden, you fertilize the garden" (38:00).
"The world is bigger than just you" (39:20).
"The thing that can really destroy us is greed" (42:00).
"I like it when our team is happy for other people's success" (42:05).
"I want our players to love playing at Stanford and love playing for me" (55:00).
"I can look in the mirror and be happy with being myself… I can't try to be someone else" (56:35).
"I'm a copier by nature, which I'm proud of" (56:55).
"Being a person takes work" (1:00:10).
"My job is to help them be the best they can be" (1:02:30).
Thank you so much to Tara for coming on the podcast!
I wrote a book called "Shift Your Mind" that was released in October of 2020, and you can order it on Amazon and Barnes and Noble. Additionally, I have launched a company called Strong Skills, and I encourage you to check out our website https://www.strongskills.co/. If you liked this episode and/or any others, please follow me on Twitter: @brianlevenson or Instagram: @Intentional_Performers.
Thanks for listening.