Episodes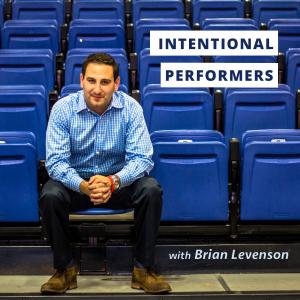 Wednesday Jan 18, 2023
Wednesday Jan 18, 2023
Sherri Coale is a native Oklahoman. She grew up about thirty miles to the right side of the Red River in a small rural town where she fell in love with reading, writing, and basketball, not necessarily in that order. In 1987 after a highly successful collegiate career at Oklahoma Christian, she hung up her high tops, moving from the court to the sideline as she began what would become a Hall of Fame career as a Women's Basketball Coach.
For 25 years, Sherri Coale served as the head women's basketball coach at the University of Oklahoma where she is the winningest women's basketball coach in OU history. She built a powerhouse program in Norman that appeared in 19 straight NCAA tournaments and competed in three Final Fours.
Sherri Coale is a member of the Women's Basketball Hall of Fame, the Oklahoma Sports Hall of Fame, the Oklahoma Women's Hall of Fame, the Oklahoma Christian Hall of Fame, the Oklahoma FCA Hall of Fame, the Norman High School Wall of Fame, and has "Home of" signs that flank both entrances to the small town of Healdton where she was born and raised and will be eternally indebted.
During her illustrious career at the University of Oklahoma, in addition to coaching the Sooners, Coale participated in USA Basketball as an assistant coach in 2001 where the squad won a bronze medal, and a head coach in the World University Games in 2013 where her USA squad defeated Russia on their home court to bring home the gold. In addition to competitive excellence inside the lines both nationally and internationally, Sherri Coale has received numerous accolades and recognitions for her players' performance academically as well as their team community service through the years. Maximizing her players' skills both on and off the court has always been her goal.
Sherri Coale is an author, a master motivator, an engaging speaker, a gifted writer, and a keen observer of everyday life. She and her husband, Dane, have been married for 35 years. They have two children, one daughter-in-law, and one adorable granddaughter around which their universe currently spins. You can find her weekly blog, "A Weigh of Life" at sherricoale.com. Rooted to Rise, an Amazon bestseller, is her first book.
Coach had a number of amazing insights during our conversation. Some of them include:
"'Coach' is a term of an endearment. It's one of the most kind and respectful things someone can say about you" (5:00).
"My job [as a coach and a parent] is to help you think and grow, and that means we're not always going to be friends" (8:50).
"I would be most comfortable being a little bit different than the athletes that I coach" (12:00).
"Regardless of whether you have a faith or not, if you can stop for 15 minutes and sing some hymns and spend some time together, your day would be better" (15:10).
"We have to take care of each other" (21:20).
"Who are you really bound to, what are you really tied to, that gives you sturdiness, that anchors you, if everything you do is on a whim or is based on how you feel or what you want?" (21:55).
"I want to do things that matter. I want to do things that move me. I want to do things that impact other people" (24:35).
"There is more to life than the outcome of games" (29:15).
"Coaches are choosing to do other things before they find themselves in a place where they resent what they love" (29:55).
"It's so easy for high level coaches to get caught up in this world that is make believe" (32:10).
"[Coaching] is just something that I did. What I [am is my kids'] mom and Sherri" (35:20).
"None of us have only one side. We have to have a lot of different sides to accomplish all the different things we want to accomplish" (37:25).
"[Coaching and writing] are very similar as professions. You can't do either one of them by putting your heart on the shelf. You have to just go at it. Full throttle." (40:20).
"You don't want to put everything in the spice cabinet into your recipe" (49:20).
"We have so many opportunities every single day to set people up for something great" (55:25).
"I don't know if a piece of writing ever really gets to completion" (57:40).
"When the coaching world was getting a little bit heavy and I needed to escape, I would get lost in a bookstore" (58:20).
"What you learn as you get older and more experienced in the business of coaching is that you have to detach enough to be able to see everything as information" (1:02:30).
"I wrote it because it was true to me and I thought it might help people" (1:04:15).
Additionally, you can follow coach on Twitter and purchase her book, Rooted to Rise: The Redwood Legacies of Life Anchoring People, at either Amazon or Barnes & Noble.
Thank you so much to Sherri for coming on the podcast!
I wrote a book called "Shift Your Mind" that was released in October of 2020, and you can order it on Amazon and Barnes and Noble. Additionally, I have launched a company called Strong Skills, and I encourage you to check out our new website https://www.strongskills.co/. If you liked this episode and/or any others, please follow me on Twitter: @brianlevenson or Instagram: @Intentional_Performers.
Thanks for listening.