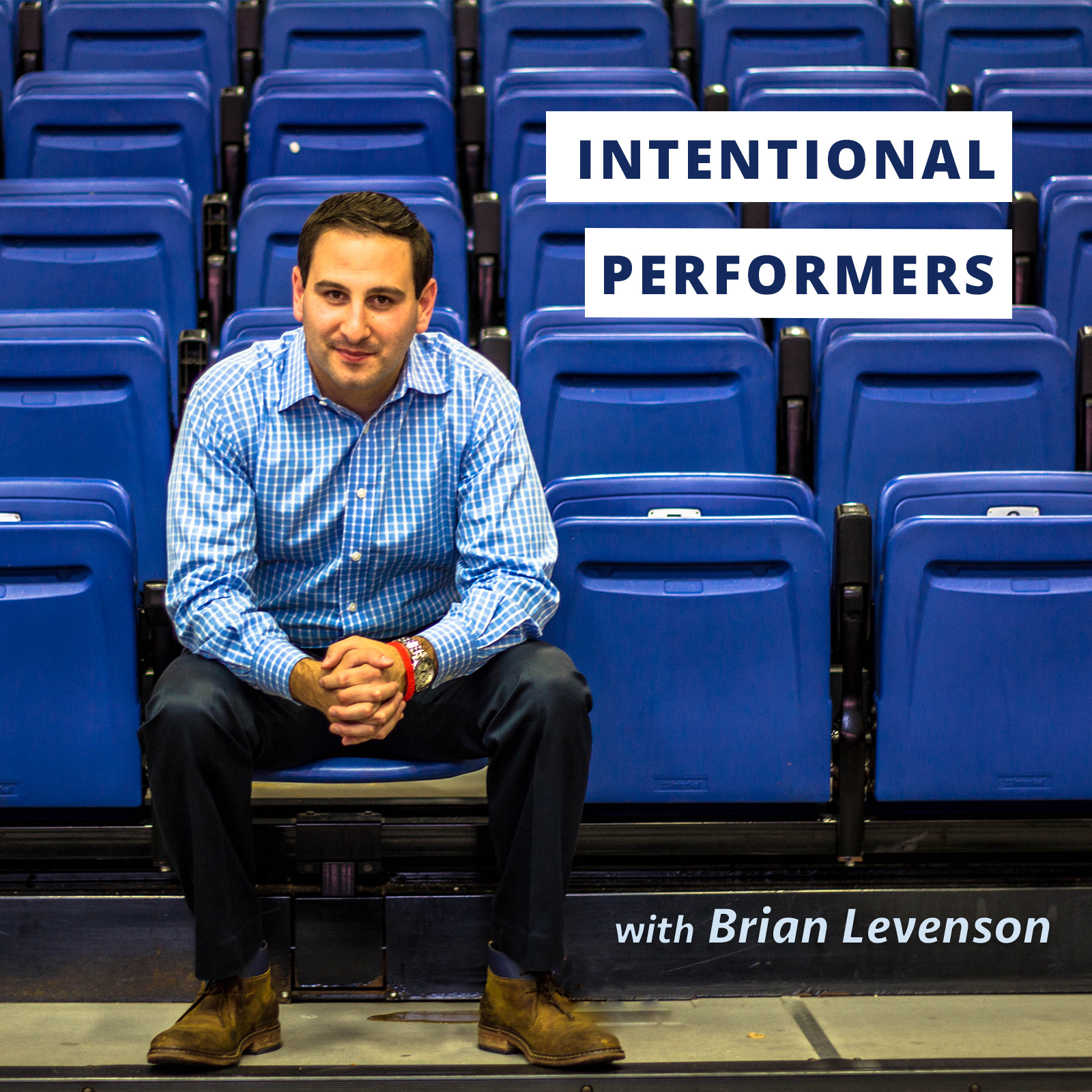 Roman Baca joins Brian Levenson on this week's episode of the podcast. Roman is a classically trained ballet dancer and choreographer. In 2001, Roman recognized his desire to defend the vulnerable. He took a hiatus from his dance, and enlisted in US Marine Corps during the Iraq War. After the war, he returned back to dance and co-founded Exit 12 which is a dance company which tells veterans stories choreographically to increase cross cultural understanding and heal divisions. He also has a great TedX from TedX San Antonio. He has led choreographic workshops at schools, universities, and veteran centers to inspire military veterans, victims of war, and civilians through the power of dance. He is currently pursuing a MFA in choreography at the Trinity Laban Conservatory of Music and Dance in London.
In this episode, they discuss what life was like for him as a kid (6:40), what his relationship was like with his dad and mom (9:20), the values his mom passed down to him (11:40), what happened for him after high school (13:20), what felt different for him in dance (17:00), how he handled the search for perfection in dance (18:20), how much perfectionism plays a role in performing in dance (19:30), his mindset in preparation vs. performing (25:30), a time in his career when he learned to perform (30:50), his thoughts on if flow can be transferred (36:20), about his desire to join the military (39:30), how 9/11 played a role in his journey (43:05), the similarities in training in dance and in the military (45:15), the juxtaposition between military and ballet dance (46:50), the reaction of others in the marines when he told them his background (49:20), what he learned about himself when sharing his passion with others in the military (53:00), how has he grown and gotten better as he's trying to transform others (1:00:40), what he would do differently in the military training process (1:04:20), if his leadership problem was his own fault (1:08:30), if there's anything he would do differently if he were in charge of military training (1:10:10), the tools, techniques, and mantras that he uses to guide him (1:11:30), what he's doing in London (1:14:20), what makes a great choreographer (1:18:00), what he feels and where he feels it when he talks about what he wants to accomplish (1:20:05)
Thank you to Roman for coming on the show. Roman recently choreographed a piece for the new US embassy in London, and it's one of the first receptions with that many people. He was able to put it together with some colleagues in London and the US ambassador tweeted it out here. He also premiered a new work in progress that can be found here. We encourage you to check out the Exit 12 Dance Company website and twitter handle at @exit12danceco.
Lastly, if you liked this episode and/or any others, please support us at Patreon or follow me on Twitter: @brianlevenson or Instagram: @Intentional_Performers.
Thanks for listening.
-Brian