Episodes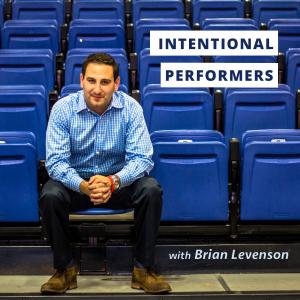 Wednesday Oct 19, 2022
Wednesday Oct 19, 2022
Olajuwon Ajanaku, the Founder of Eastside Golf grew up in East Atlanta. He gained a golf scholarship to Morehouse College and won a National Championship alongside his co-founder, Earl Cooper. After graduating with a degree in accounting, he worked in Commercial Finance for many years. Olajuwon left the corporate world to fully embark on entrepreneurship that would support his own dream of turning pro in golf. As a result, Eastside Golf was formed.
Earl Cooper is a PGA Professional and is currently ranked as one of the best young teachers in America by Golf Digest. He has worked as the first African American golf professional at Detroit Golf Club and Wilmington Country Club. He graduated from Morehouse College where him and Olajuwon played on the golf team and won a National Championship.
Olajuwon and Earl had a number of amazing insights during our conversation. Some of them include:
"I'm the type of person where I don't step into something until I really know what's going on" – Earl (17:10).
"Tunnel vision hasn't worked for us very well" – Earl (17:50)
"If you're going to make a logo of a black man, you have to explain, market, design, everything that comes with that" – Olajuwon (20:30).
"It starts the conversation at country clubs" – Olajuwon (22:40).
"With us, with our logo, I talk about everything that comes with it" – Olajuwon (23:20)
"Open the door for some more people, open the door for the youth, open the door for the people that look just like the [Eastside Golf] logo" – Olajuwon (24:10)
"We get to tell those stories that no other golf company can tell" – Olajuwon (24:20).
"[Authenticity is] truly being yourself in all spaces" – Earl (24:50).
"For me there's always been this love of the game and wanting to share it with people, that's why I love to teach" – Earl (26:00).
"In the world of golf, in my experience particularly, they have all these rules and boxes that you have to check where it stifles creativity, and everyone looks the same" – Earl (27:00).
"At the end of the day, it's still just grass" – Earl (28:15)
"A lot of the morals and values you get from the golf course help you in life" – Olajuwon (29:05).
"There's a solution for everything. It's all about how you go about planning, how you go about getting prepared for that actual problem" – Olajuwon (30:00).
"Golf raised me" – Olajuwon (30:35).
"You can be yourself when you come here" – Olajuwon (31:30).
"Just because you don't look like everybody, walk like everybody, talk like everybody, doesn't mean you can't be a great golfer" – Olajuwon (32:30).
"I'm hungry. I have a point to prove" – Olajuwon (38:15).
"We're literally explaining to the world that there's always a solution for anything that you want to achieve, whether it's personal goals or changing anything in the world that needs improvement" – Olajuwon (39:40).
"It's still going to be about how you're treating people… it's never going to be about 'us' anymore. It's about how can we bring people in to buy in and work their asses off" - Earl (41:40).
"You have to communicate because things are going to change every day" – Earl (42:30).
"It's never just going to be one person or one role. It's truly a unit" – Earl (44:25).
"We have an opportunity to change the game. We want to be measured on the impact that we have" – Earl (45:55).
"How do we continue to remove barriers so people feel like this game is for them" – Earl (46:45).
"The issue isn't golf… it is the way the game is being taught" – Earl (47:10).
"Eastside Golf will make huge impact across the globe if we just continue to believe in ourselves, stay authentic, and play this game the way we know how " – Olajuwon (55:10)
"We're not an anomaly. There are so many other kids that think similar to us that go to HBCU's that don't get the opportunity. They're just overlooked" – Olajuwon (55:40).
"Where a lot of other companies are more worried about the politics and the bottom line, our focus is elsewhere" – Olajuwon (56:20).
"Work hard and go for everything you know you deserve" – Olajuwon (1:02:30).
"There's always an analogy or there's always a certain way you can think about something, but you just have to take it and make it yours" – Olajuwon (1:03:05).
Additionally, you can follow Olajuwon and Earl on Instagram, and also check out the Eastside Golf website here and the Eastside Golf Twitter page here!
Thank you so much to Olajuwon and Earl for coming on the podcast!
I wrote a book called "Shift Your Mind" that was released in October of 2020, and you can order it on Amazon and Barnes and Noble. Additionally, I have launched a company called Strong Skills, and I encourage you to check out our new website https://www.strongskills.co/. If you liked this episode and/or any others, please follow me on Twitter: @brianlevenson or Instagram: @Intentional_Performers.
Thanks for listening.