Episodes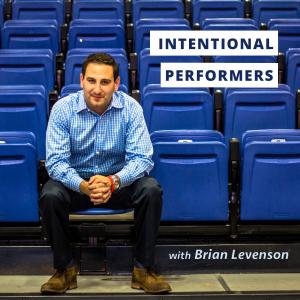 Wednesday Nov 30, 2022
Wednesday Nov 30, 2022
Nicholas Thompson is the CEO of The Atlantic and the former editor-in-chief of WIRED. Under his leadership, WIRED won numerous awards for design and reporting and launched a highly successful paywall. Thompson also wrote many features for the publication, including two cover stories on Facebook that have been cited multiple times in Congress.
Thompson is a former contributor to CBS News, where he regularly appeared on CBS This Morning and CBS Sunday Morning. He is a cofounder of The Atavist, a National Magazine Award–winning digital publication and multimedia content management system that was sold to WordPress in 2018.
Thompson previously served as editor of NewYorker.com. Before The New Yorker, Thompson was a senior editor at WIRED, where he assigned and edited the story that was the basis for the Oscar-winning film Argo. In 2009, his book "The Hawk and the Dove: Paul Nitze, George Kennan, and the History of the Cold War" was published to critical acclaim. Thompson has long been a competitive runner; in 2021, he set the American record for men 45+ in the 50K race and is currently ranked as one of the top 10 masters marathoners in the world.
Nick had a number of amazing insights during our conversation. Some of them include:
"I try to do my best within all the limitations of how darn hard it is to be a good parent" (10:30).
"In some ways, [being a CEO and being a parent] are the opposite" (10:50).
"My job as a CEO is to try to drive the organization in the best direction based on our most important values" (10:50).
"I'm driving things more as a CEO, and as a father I'm supporting more and trying to help them find their way" (11:30).
"My job is to make the business as successful as possible, as innovative as possible, as future-proofed as possible, so that we can sustain that mission of the magazine that's existed since 1857" (13:35).
"We are open to a much broader range of opinions than our peer publications" (15:40).
"I'm trying to develop a new platform for conversations that will allow people… to increase empathy" (18:20).
"You start with the assumption you're going to do the absolute best content. You're going to do the best content you're capable of, and then you build the business model around that. You don't do that the other way around" (31:35).
"Journalism is not a profession for people who are economically motivated" (32:15).
"I got into journalism kind of by accident… I fell into it" (33:40).
"You can come to something thinking about the right things, and then propose a solution that doesn't actually make things better" (37:55).
"I look at every piece of data on every story" (43:15).
"There's a period in the process of the creation of a story that is sacred and should not be touched by the people who care about the analytics, and that is the process from when the story is assigned to when the words in the story are finished" (43:40).
"Being a good editor requires being able to juggle a whole bunch of things at the same time" (45:30).
"The adrenaline flow of being a CEO is very different than the adrenaline flow of being a writer or being an editor" (47:00).
"I've always been hyper-curious, which is something that's good for a writer. I meet someone new and I'm curious about who they are and what they do" (48:40).
"[As a CEO], you have to be curious about how everything in your business works because you have to master it" (49:20).
"I'm learning a lot, but am I getting smarter?" (50:15).
"Running gives me a connection to the outside world, to the natural world" (54:20).
"The discipline it takes to be a good runner rubs off on the discipline it takes to do well at work" (55:00).
"You learn lessons while you're running" (55:05).
"[Running and playing the guitar] are the two things I do in my life that are the most meditative" (57:00).
"Making sure you're balancing the needs of the moment with the needs of the future is one of the great challenges of being a CEO" (1:01:10).
Additionally, you can find Nick's website here, and you can also follow him on Twitter, LinkedIn, and Facebook. I'd also encourage you to check out Nick's book, The Hawk and the Dove: Paul Nitze, George Kennan, and the History of the Cold War, which you can purchase anywhere books are sold.
Thank you so much to Nick for coming on the podcast!
I wrote a book called "Shift Your Mind" that was released in October of 2020, and you can order it on Amazon and Barnes and Noble. Additionally, I have launched a company called Strong Skills, and I encourage you to check out our new website https://www.strongskills.co/. If you liked this episode and/or any others, please follow me on Twitter: @brianlevenson or Instagram: @Intentional_Performers.
Thanks for listening.