Episodes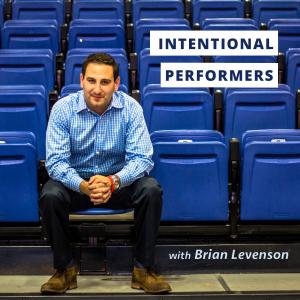 Wednesday Nov 23, 2022
Wednesday Nov 23, 2022
Nate Boyer is a bit of a renaissance man; he has worn many different hats. He's a former active-duty Green Beret, he's a world traveler, he's involved with philanthropy and started his own non-profit, he's a community leader, and he played in the NFL as a professional athlete with the Seattle Seahawks. Nate joined the US Army in 2005, where he earned the coveted Green Beret in December of 2006. What he did in the military is certainly enough for a podcast on its own, but what he did afterwards is also just as interesting. He finished up his tours in places like Afghanistan and Iraq, and then decided that he wanted to become a long snapper. He had a five-year career with the Texas Longhorns, learning and teaching himself how to become a long snapper by watching YouTube clips; he didn't even play football in high school. At his core, Nate is a dreamer. He is someone who puts his eyes on a vision and gets after it. It's this facet of him that led him to have an incredibly successful college career, winning numerous accolades and becoming an Academic All-American. He was also named the Big 12 Sportsman of the Year in 2012. This all led to him getting a shot to play in the NFL with the Seattle Seahawks. With all of this amazing stuff in mind, what Nate is doing today is probably just as inspiring as his past. He has a new movie out called MVP that I highly recommend you check out, he has a non-profit that brings together vets and athletes as well, and he really loves to play at the intersection of different identities and different people. He is an adventurer as well, being someone who has accomplished such feats as climbing Mount Kilimanjaro and going fly-fishing in Russia. He's also worked as a big brother mentor for children diagnosed with Autism.
Nate had a number of amazing insights during our conversation. Some of them include:
"Time is the most valuable asset" (7:25).
"Imposter syndrome is actually very common in people who are quite accomplished [and] very hard working" (9:50).
"I was always going upstream against the grain" (19:05).
"I still feel lost sometimes today. We all do" (20:35).
"Life is that constant battle of feeling like we belong and feeling like we matter" (22:10).
"Forget all this noise and people telling you this is not the way; this is not the normal path. It doesn't matter. Carve your own path. Just go" (24:10).
"If you just try and put yourself out there, that's more than most people will ever do" (24:30).
"People want to help those who are willing to help" (25:00).
"Having some structure in my life was a thing I didn't know I needed until it was happening, until it was instilled in me" (27:45).
"I still resist conformity at all costs" (30:10).
"The best leaders were [often] the ones that didn't want to be leaders"
"As a leader, something I struggle with, and struggled with on this film, is trusting people to do their job and letting go of not only the result, but letting go of this constant fear that you're screwing it up, you're not doing the story justice…" (34:15).
"If you're a creative person and you're not being allowed to create anything on your own [because you're being micromanaged], that's frustrating" (37:20).
"I love intersections. And what I love even more than intersections are juxtapositions" (45:20).
"That's the biggest takeaway I want for people walking away from the movie: at the end of the day, we are all human beings" (57:30).
"We wear certain uniforms that often group us and label us in certain ways, and sometimes we adopt that label ourselves and we feel that that is our identity and who we are, but we're human beings just like you. All we want to do is feel like we belong back here at home" (57:45).
"My identity is I'm a human being" (1:01:45).
"I'm full of fault and I've failed way more than I've succeeded, and I'm going to keep failing forward" (1:03:00).
"I want to be remembered as someone who just tried" (1:03:30).
"We all dream at night, but I dream during the day more than most" (1:05:35).
Additionally, you can find the MVP (Merging Vets and Players) Organization website here. You can also find Nate on social media @NateBoyer37. Lastly, you can check out Nate's movie, MVP, on Apple TV, Amazon Prime, and Video on Demand.
Thank you so much to Nate for coming on the podcast!
I wrote a book called "Shift Your Mind" that was released in October of 2020, and you can order it on Amazon and Barnes and Noble. Additionally, I have launched a company called Strong Skills, and I encourage you to check out our new website https://www.strongskills.co/. If you liked this episode and/or any others, please follow me on Twitter: @brianlevenson or Instagram: @Intentional_Performers.
Thanks for listening.