Episodes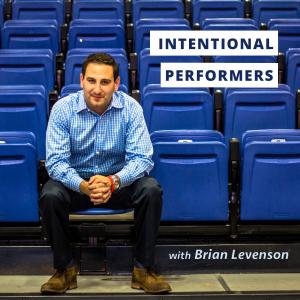 Wednesday Sep 07, 2022
Wednesday Sep 07, 2022
Michael Lombardi is a former NFL General Manager, a 3X Super Bowl Champion, and somebody who thinks deeply about leadership. He has a daily newsletter with George Raveling called The Daily Coach which aims to be inspiration for people around leadership. Michael is also the author of Gridiron Genius. Michael has been in the trenches with some of the best coaches of all time, specifically Bill Walsh and Bill Belichick. He also spent a lot of his career with Al Davis and the Oakland Raiders. This conversation really gets into culture and leadership, which is really what his book is about as well. More than anything, Michael cares about making people better.
Michael had a number of amazing insights during our conversation. Some of them include:
"When you have to tell people to call you something and you don't earn it, then there's something wrong with the way you're working" (7:00).
"Actions speak louder than titles" (7:10).
"The respect you get is the respect you earn based on your level of commitment" (7:20).
"In every great organization, alignment starts and ends with everybody knowing their jobs, everybody knowing their roles" (7:45).
"I love the idea of building a team" (9:35).
"At 13, I knew I wanted to be a general manager" (10:25).
"The problem with most organizations is they don't know who they are" (12:45).
"We are never able to accelerate what we want until we eliminate what we don't want" (18:10).
"When you have structures in place and protocols, now you can diagnostically test what you need" (18:55).
"I only wanted to be with people who saw the game the way I saw it" (23:15).
"The number one trait that truly great leaders have is they understand what their job is and what it isn't" (27:20).
"Great CEOs truly understand what the job is… every decision comes back to 'Does this benefit the job?'" (29:05).
"If I give you something good to do and you do it well, I'll give you something else" (33:15).
"Whatever job someone gives you, do it the best you can" (33:40).
"Falling in love with the process not falling in love with the results, that's competitive stamina" (43:40).
"Most of the time the player is just interested in making themselves better. The leader is interested in making everybody better" (45:45).
"This is what all great leaders do: they figure out what they need to do to win the game" (56:00).
"Learn from everything that you touch and apply it back to what you love" (59:00).
"If you don't look outside your area of expertise to other areas, you become stagnant and you lack curiosity" (59:30).
"The one thing I've learned in my 63 years of life is curiosity is the greatest tool to have. If you have curiosity in your tool belt, you'll be successful" (1:00:00).
"I love being a writer… I love being able to mentor people" (1:06:15).
"The jungle's not dangerous if you know the trails" (1:09:10).
"I think we can learn a lot more when people destroy something than when they build it" (1:13:00).
"If Steve Jobs needs a coach, everybody needs a coach" (1:15:00).
Additionally, please check out The Daily Coach and follow Michael @MLombardiNFL on Instagram and Twitter.
Thank you so much to Michael for coming on the podcast!
I wrote a book called "Shift Your Mind" that was released in October of 2020, and you can order it on Amazon and Barnes and Noble. Additionally, I have launched a company called Strong Skills, and I encourage you to check out our new website https://www.strongskills.co/. If you liked this episode and/or any others, please follow me on Twitter: @brianlevenson or Instagram: @Intentional_Performers.
Thanks for listening.