Episodes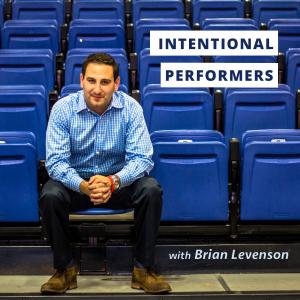 Wednesday Oct 12, 2022
Wednesday Oct 12, 2022
Marc Riccio is the CEO of USA Lacrosse, a nearly 400,000-member organization that serves as the governing body of the sport in the United States. A former collegiate lacrosse player at Hofstra, Riccio's professional experience has led to specialties in media, fan engagement, sport and entertainment business operations, building new companies, revenue generation, executive leadership, and employee development.
Prior to joining USA Lacrosse, Marc was the Chief Commercial Officer for KlarisIP, a boutique intellectual property and media consultancy. He was charged with advising major sport and esports properties on strategy, growth, revenue generation, and organizational transformation.
Marc's experiences include leading his own consultant business, MR21 Advisory where he advised global esports and gaming companies. Prior, Marc was the EVP of Commercial for Lagardère Sports (now Sportfive), a full-service global sports agency. Marc spent 17 seasons leading business operation and development for the New York Jets (NFL) and he worked for Hofstra University, leading marketing and development for intercollegiate athletics.
Marc has also taught as an Associate Adjunct Professor at Hofstra University and continues to advise and mentor in the technology and esports Venture capital accelerator community.
Marc has a Juris Doctor from St. John's University School of Law, and an MBA and BA from Hofstra University.
Marc had a number of amazing insights during our conversation. Some of them include:
"The thing that really resonated with me was how Bill Parcells could lead and how he could connect with people" (6:20).
"Distraction is the number one enemy of high performance" (7:15).
"The first thing we've focused on [at USA Lacrosse] is simplifying our mission" (8:30).
"Each of our business heads has to submit three things they're not going to do this year" (10:35).
"How do we look at our fans and our players like customer acquisition planning in the private sector model? What does it cost to acquire a player? What does it cost to retain a player? And not just players from a community with resources, also players from a community without resources" (15:30).
"Lacrosse was an access point that changed my life" (20:30).
"Lacrosse changes people's lives… you hear that more from lacrosse players than I've heard it from any other sport" (21:20).
"I'm very comfortable being uncomfortable" (21:45).
"You need coaches of color to work with the kids of color" (23:00).
"The more we talk about this lax-bro culture, the more we perpetuate it" (24:30).
"One of the things we want to do is teach cultural competency to our players and coaches" (25:10).
"The MBA was a competitive necessity, not a competitive advantage" (29:05).
"I'm very competitive. I'm driven more by my hatred of losing than my joy of winning" (37:20).
"What I've learned is to take the foot off the gas sometimes" (37:30).
"It was about how do I put myself in a position to be competitively different than everybody else" (41:00).
"Don't let the job change you" (46:30).
"There are no throwaway comments as a leader" (47:30).
"What you do sometimes matters more than what you say" (47:35).
"Disagreement leads to better decision making" (48:30).
"Think in years, not in months" (49:20).
"If I don't know something, I'm not going to fake it" (49:55).
"People remember stories more than they remember numbers and stats" (53:45).
"We need to tell stories and we need to tell them often" (57:10).
"For all of us, our greatest strength is our greatest weakness" (58:40).
"Most people have a lot of value sitting on a shelf that they don't use" (1:11:00).
Additionally, you can follow Marc on Instagram, Twitter, and LinkedIn. I'd also encourage you to check out the USA Lacrosse and World Lacrosse websites.
Thank you so much to Marc for coming on the podcast!
I wrote a book called "Shift Your Mind" that was released in October of 2020, and you can order it on Amazon and Barnes and Noble. Additionally, I have launched a company called Strong Skills, and I encourage you to check out our new website https://www.strongskills.co/. If you liked this episode and/or any others, please follow me on Twitter: @brianlevenson or Instagram: @Intentional_Performers.
Thanks for listening.