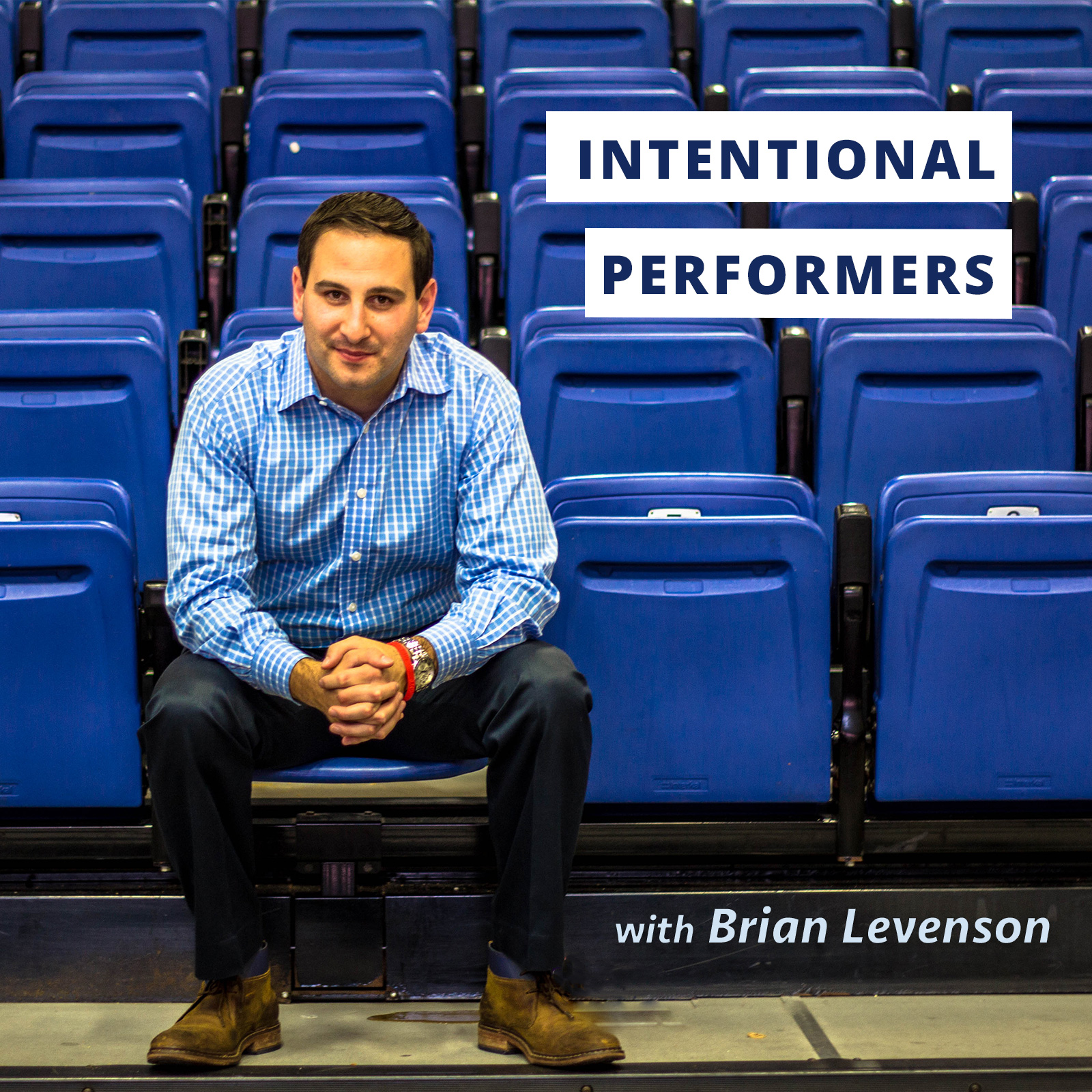 Joanna Bernabei-McNamee, Head Coach - BC Women's Basketball, became the eighth women's basketball coach in Boston College program history on April 11, 2018.
In 2019-20, her second season at BC, Bernabei-McNamee was named the Coach of the Year in the Atlantic Coast Conference. She led BC to an impressive 20-12 overall record and a fourth place finish in the conference with an 11-7 record.
The 20 victories were the most in program history since the 2010-11 season. The team also set a new program record for the most ACC victories with 11.
With Bernabei-McNamee at the helm, senior forward Emma Guy flourished as she led the ACC in field goal percentage throughout the season and finished 10th in the country (.594%). Guy also earned an All-ACC First Team selection, the first for a BC player since 2011.
Sophomore Taylor Soule was not only named to the All-ACC team but earned the Most Improved Player in the conference. Both Guy and Soule were named to the Blue Ribbon Panel All-ACC Second Team.
In her first season at the Heights, Bernabei-McNamee led the Eagles to a 14-16 record. The 14 wins were the most for the program since the 2015-16 season.
The 2018-19 team opened the season with eight consecutive victories and won the St. Joseph's Thanksgiving Classic Championship.
BC went 11-3 in non-conference play before taking on the toughest conference in the country – the ACC. After two losses at home BC defeated Wake Forest and Pitt on the road. It was the first time since the 2012 season in which BC had two consecutive ACC road wins. The Eagles third ACC win came in a double-overtime victory against Duke on Jan. 31.
Bernabei-McNamee's impact was immediate as the Eagles averaged 73.5 points per game, 14.3 more points than the 2018-19 season. BC also averaged 16.1 assists a game and shot 42.6 percent from the floor.
Junior Emma Guy thrived in the new system as she averaged a career-high 14.1 points and 6.7 rebounds a game. She shot 59 percent from the floor for the season, a new career-high.
Guard Makayla Dickens emerged as a scoring threat as a freshman and was named to the All-ACC Freshman team. Dickens averaged 11.8 points, 5.3 rebounds and 3.8 assists a game. Fellow freshman Marnelle Garraud was fourth in scoring for BC with an 8.1 average. Garraud was named the St. Joe's Thanksgiving Tournament MVP after she scored 28 points in the championship game. She was named the ACC Rookie of the Week for her performance.
Sophomore Sydney Lowery improved her numbers as she played in 30 games and averaged 22.9 minutes and 6.7 points a game. Junior Taylor Ortlepp averaged a team-high 30.3 minutes and averaged 10.3 points and 3.3 assists a game.
Bernabei-McNamee arrived at the Heights after two seasons as the head coach at Albany. She led Albany to a 45-20 record over the two seasons. In 2016-17, she guided the Great Danes to the American East Tournament Championship and a spot in the NCAA Tournament. In 2017-18, Bernabei-McNamee led Albany finished 24-8 overall and a WNIT berth.
In addition to leading Albany to consecutive 20-plus win seasons, Bernabei-McNamee was named the 2017 Women's Division I Coach of the Year by the Basketball Coaches Association of New York.
Bernabei-McNamee, a native of Weirton, West Virginia, was named head coach at Albany in April of 2016 after three seasons as the head coach of the University of Pikeville in Pikeville, Ky. There, Bernabei-McNamee racked up 63 wins and led the program to back-to-back national tournament berths, including a program-record 26 victories and an NAIA Final Four appearance in 2016.
She was named the 2016 Women's Basketball Coaches Association (WBCA) NAIA Regional Coach of the Year, and also earned Mid-South Conference Coach of the Year honors in 2015.
Prior to Pikeville, Bernabei-McNamee coached in both the ACC and BIG EAST. She served as assistant coach and recruiting coordinator at Maryland for four years from 2003-07, and was an integral part of the Terrapins' 2006 National Championship season. Maryland beat Duke 78-75 in overtime for the title at TD Garden in Boston and finished with a record of 34-4. During her tenure, she brought in four straight nationally ranked recruiting classes, including three in the Top 10.
Bernabei-McNamee spent two years at West Virginia as an assistant coach where she was a scout, position coach and recruiting coordinator. Before her time in Morgantown, McNamee had a two-year stint at Eastern Kentucky where she was responsible for scouting and individual player development, as well as serving as the recruiting coordinator.
The West Virginia native began her head coaching career in 1998 at West Virginia Wesleyan where she compiled an 18-9 record and a third-place finish in the West Virginia Intercollegiate Athletic Conference (WVIAC), while also acting as the school's Senior Women's Administrator.
She attended West Liberty State and was named a Division II All-American and a four-time, first-team All-WVIAC selection as a point guard.
The 1997 WVIAC Player of the Year, Bernabei-McNamee still holds the NCAA Division II career assists record of 1,107 and the record for assists in a game with 24. She is one of only four players in NCAA history to record more than 1,000 points and 1,000 assists, finishing her stellar career with 1,317 total points.
Bernabei-McNamee holds the NCAA record for average assists per game (9.5), and the school and conference marks for assists in a game, season (294) and career. She led her team to an 80-36 record over four years and is listed on West Liberty's Top 20 all-time Best Athletes list. She was the first woman to be named first-team All-West Virginia Athletic Conference for four years and was inducted into the West Liberty State Athletic Hall of Fame in 2002 and the Ohio Valley Athletic Conference Hall of Fame in 2011.
Bernabei-McNamee earned her bachelor's degree in exercise physiology in 1997 from West Liberty and a master's degree in sports administration from Eastern Kentucky in 1999. Bernabei-McNamee and her husband Joe McNamee have two sons, Luke and Caden. McNamee took a nearly four-year hiatus from coaching (2009-13) to focus on raising her children.
In this episode, we discuss Joanna's connection with Brenda Frese (6:39), what Brenda does to stay connected to people (7:26), being a stay-at-home mom (9:41), having kids (12:02), working with kids (14:25), her upbringing and her relationship with her mother (16:03), the upsides and downsides of independence as a young child (17:26), being a Tom Boy (19:03), if she got her aggressiveness and intensity more from her mom or her dad (20:14), what she does to put herself first, her marriage second, and her kids third (24:17), how to make sure she's healthy as she still aspires to do great things in her profession (28:32), if there is anything she doesn't want to be great at (30:24), what it's been like for her as a leader during the pandemic (34:06), family (39:42), flipping the switch (43:08), feeling alive in different roles (44:27), if love is a two-way street (47:13), if there was a coach she played for that she modeled her focus on love after (50:07), how she intentionally communicates with her team (51:26), respect, trust, and communication (57:15), handling losses without anger (57:51), if she looks for people that are more even-keeled or more intense like her (1:02:08), who helps her make sure she is developing and growing (1:04:57), if she felt like she was missing a part of herself while she was on sabbatical (1:08:04), what she missed most about basketball when she was being a stay at home mom (1:11:16), what changed for her (1:12:31), and her vision for the BC program (1:15:39).
You can check out the BC website here, as well as follow BC Women's Basketball on Twitter, Facebook, and Instagram.
Thank you so much to Joanna for coming on the podcast!
I wrote a book called "Shift Your Mind" that was released in October of 2020, and you can order it on Amazon and Barnes and Noble. Additionally, I have launched a company called Strong Skills, and I encourage you to check out our new website https://www.strongskills.co/. If you liked this episode and/or any others, please follow me on Twitter: @brianlevenson or Instagram: @Intentional_Performers.
Thanks for listening.
-Brian