Episodes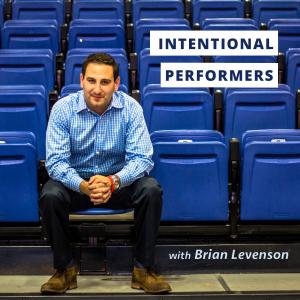 Wednesday Sep 14, 2022
Wednesday Sep 14, 2022
Michele Borba, Ed.D. is an educational psychologist, former classroom teacher and Mom who has spoken to over one million parents and educators in 19 countries. She is recognized for her solution-based strategies on raising resilient kids, and recipient of the Sanford N. McDonnell Lifetime Achievement Award in Character Education. Dr. Borba has appeared over 150 times on the TODAY show and featured in outlets including New York Times, Dr. Phil, Washington Post, Time, and Dateline. She has written 24 books, translated in 20 languages, with her latest being Thrivers: The Surprising Reasons Why Some Kids Struggle and Others Shine.
Michele had a number of amazing insights during our conversation. Some of them include:
"It's a different world that we're raising our children in than in what we grew up in" (8:00).
"Our kids will be faced with adversity. We can't sugarcoat it. We can't rescue them. We have to prepare them for life" (9:00).
"The highest correlation with [adverse mental health outcomes] is how we deal with negative experiences" (11:05).
"The first thing we need to do is help our kids learn to handle adversity, because everybody is going to have a negative experience" (11:15).
"Let's start being preventative" (12:00).
"It's not one challenge that bothers us, it's the build-up" (13:20).
"Thrivers are made, not born" (13:40).
"Resilience is teachable" (16:15).
"The thing that's going to keep [kids'] passion alive, their grit alive, is knowing who they are" (19:25).
"Figure out who your kid is, not who you want them to become" (19:40).
"That's when your grit is the strongest, when you're doing something you love" (20:55).
"You have to feel compassionate for yourself. If you feel okay about who you are and take care of you and your own needs, you're actually going to be more likely to reach out and feel for another person" (25:45).
"Are you managing your stress and taking care of yourself? Because if you don't, your stress feeds over to your kids" (31:10).
"Breathe so your kids can breathe" (31:40).
"You need to recognize your own stress level" (33:00).
"Find what works for you and stick to it as a routine and a ritual" (34:00).
"A sense of hope is core to resilience" (36:00).
"Ordinary things can be extraordinary and make extraordinary magic in overcoming adversity" (46:15).
"We've got to give our kids a repertoire of coaching strategies and buffers. They're all teachable" (46:40).
"Empathy and curiosity are powerful together" (55:30).
"When stress builds, curiosity goes down" (59:30).
"We're more curious when we're with other people" (1:01:15).
"You've got to make failure an option. You're never going to get better if you can't make a mistake" (1:02:15).
Additionally, if you'd like to do so you can connect with Michele here! You can follow Michele on social media on Twitter, Instagram, and LinkedIn. I'd also encourage you to read all of Michele's books, including her most recent ones: Thrivers: The Surprising Reasons Why Some Kids Struggle and Others Shine, UnSelfie: Why Empathetic Kids Succeed in Our All-About-Me World, and Building Moral Intelligence. You can find all of Michele's information on her website.
Thank you so much to Michele for coming on the podcast!
I wrote a book called "Shift Your Mind" that was released in October of 2020, and you can order it on Amazon and Barnes and Noble. Additionally, I have launched a company called Strong Skills, and I encourage you to check out our new website https://www.strongskills.co/. If you liked this episode and/or any others, please follow me on Twitter: @brianlevenson or Instagram: @Intentional_Performers.
Thanks for listening.