Episodes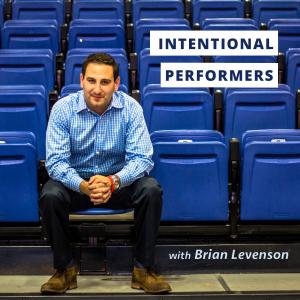 Thursday Oct 06, 2022
Thursday Oct 06, 2022
Derek Thompson is an author, writer, speaker, and podcaster. He wears a lot of hats and his interests vary from economics, to the media, to politics, to sports, to business. He is someone who definitely has range when it comes to his ability to write, cover, research, and think about today's most pressing and interesting topics. "Interesting" is the word I would use to described Derek. He's interested in a multitude of things, he has a background in theatre, has a passion for wine, and so much more. Derek does not call himself an expert; he's a jack-of-all-trades. But, in my opinion, Derek is an expert. He dives deep into whatever he's focused on and whatever topic he's writing about. He's a regular contributor for NPR's Here and Now, he has his own podcast with The Ringer called Plain English, and he has an amazing book called Hit Maker, which I highly recommend you check out if you're interested at all in how to succeed in an age of distraction.
Derek had a number of amazing insights during our conversation. Some of them include:
"I range widely not just because I think it's good for my writing, but because I can't help it" (5:50).
"I'm an every section of the newspaper kind of guy" (6:30).
"Specialize at the intersection of specialties" (7:40).
"If you explore a bunch of domains, and then hybridize two of those domains and realize that you're really good inside of that fit, and then dig deep into that, then you can really exploit that and be one of one" (12:15).
"Boredom is an interesting signal from your mind that what you're doing right now, what you're surrounded by, what you're thinking about, isn't fully grabbing you. And when that happens, that's a really good excuse to explore" (15:55).
"I love to explore new ideas" (16:15).
"There's a myth that we live with in capitalist culture that people want new things" (19:15).
"Subtle familiarity drives popularity" (19:35).
"Hits lie at the intersection of familiarity and novelty" (20:40).
"In order to understand what the book's about, you have to write it" (23:15).
"I try to be a surrogate between this world of expertise and the world of lay people understanding" (30:30).
"I don't want to be driven by popularity because I don't want to be driven by extrinsic factors that I don't control" (31:10).
"The negative stuff, dose for dose, weighs much more heavily than the positive stuff" (34:00).
"The judgment of crowds can really pull us down" (34:30).
"How do I maintain an openness to negative feedback so that I can learn from it?" (38:40).
"I feel most alive giving talks" (47:05).
"I feel calmer speaking in front of crowds than I do interviewing one individual" (47:50).
"I love the novelty of writing" (52:20).
"I try to stay within a narrow temperature band" (48:35).
"You don't know what's going to happen. You don't know how long you'll be around. You have a greater appreciation for the here and now and the specialness of every moment and every year and day" (1:01:00).
"No moment will be as alive as the one you're in right now, so savor it" (1:01:15).
"I try to be across so many different ideas that it's important for me to make some parts of my life really easy so that I have a lot of energy to approach the hard stuff" (1:07:45).
Additionally, I'd encourage you to purchase Derek's book, Hit Maker, which you can buy anywhere books are sold. You can also follow Derek on Twitter and check out his podcast, Plain English with Derek Thompson on the Ringer Podcast Network.
Thank you so much to Derek for coming on the podcast!
I wrote a book called "Shift Your Mind" that was released in October of 2020, and you can order it on Amazon and Barnes and Noble. Additionally, I have launched a company called Strong Skills, and I encourage you to check out our new website https://www.strongskills.co/. If you liked this episode and/or any others, please follow me on Twitter: @brianlevenson or Instagram: @Intentional_Performers.
Thanks for listening.