Episodes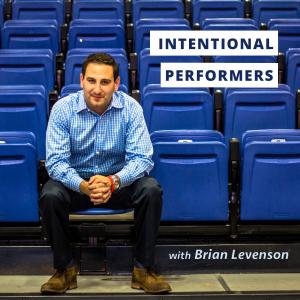 Wednesday Nov 16, 2022
Wednesday Nov 16, 2022
Annie Duke is the bestselling author of Thinking in Bets and How to Decide. Her new book, Quit, is going to be the subject of a lot of our conversation today. Annie is a corporate speaker and consultant in the decision-making space. She's also a former professional poker player, where she won more than $4 million in tournament poker before retiring from the game in 2012. We'll talk about all of the quitting that Annie has done in her life, and a lot of the origins of this book come from learning poker and learning how important it is to know "when to fold 'em." She's also the co-founder of the Alliance for Decision Education, a non-profit whose mission it is to improve lives by empowering students through decision skill education. At her core, Annie really loves research, education, and not just learning, but also teaching.
Annie had a number of amazing insights during our conversation. Some of them include:
"I think sabbaticals are actually really helpful" (13:35).
"It's very hard to make decisions when you're in it, when you're actually facing down the decision" (13:45).
"We equate quitting with giving up or failing" (14:45).
"That's the hardest thing to quit. 'If I quit this, then who am I?'" (16:15).
"When we're actually engaged in something, when we're pursuing a particular goal, it's very hard for us to see very clearly what the other opportunities are that might be available to us" (16:55).
"We tend not to do a lot of reevaluation of why we're doing what we're doing or whether we really enjoy it or whether it aligns with our values when we're in it once we've already started it" (17:15).
"The pandemic involuntarily created sabbaticals for people" (18:40).
"Pivoting is quitting" (19:10).
"The word 'quit' is so odious to us that we really like to bubble wrap it" (19:35).
"The definition of quit is 'stopping something that you have started'" (20:00).
"It's a good thing to quit things when you discover that they're not working for you anymore" (20:40).
"Just like any decision you make, [quitting] is not permanent" (21:20).
"If you discover something that you do isn't working, why are you afraid to say that you're quitting?" (23:00).
"The fear of regret… stops us from quitting" (26:00).
"I've quit a lot of stuff, but I'm also very gritty" (31:45).
"I stopped tying my identity so closely to what I did" (33:00).
"I've spent my whole life thinking about decision making under uncertainty. It's the thing I'm most curious about" (34:00).
"Famous women are treated different than famous men" (41:45).
"I'm very good at quitting things that I've written in a lot better way than I was when I wrote [my first book]" (1:00:25).
"I've really embraced the power of narrative to bring to life academic concepts" (1:00:40).
"Talks are just teaching. Consulting is teaching" (1:03:45).
"I come to life when I'm teaching people" (1:04:00).
"I often discover through teaching that I'm totally full of sh*t, which is the best thing ever" (1:04:30).
"I wish that idea of don't have a plan B would go away" (1:20:45).
Additionally, for all of the information you need on Annie, including links to her books and newsletter, you can check out her website here.
Thank you so much to Annie for coming on the podcast!
I wrote a book called "Shift Your Mind" that was released in October of 2020, and you can order it on Amazon and Barnes and Noble. Additionally, I have launched a company called Strong Skills, and I encourage you to check out our new website https://www.strongskills.co/. If you liked this episode and/or any others, please follow me on Twitter: @brianlevenson or Instagram: @Intentional_Performers.
Thanks for listening.