Episodes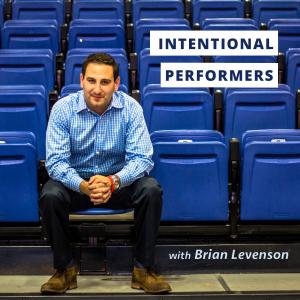 Wednesday Sep 21, 2022
Wednesday Sep 21, 2022
Amanda Ripley is a New York Times Bestselling Author, an investigative journalist, the host of The Slate Podcast "How To!," and the co-founder of Good Conflict, a company that creates workshops and original content to help people get smarter about how they fight and deal with conflict. Amanda has spent her career trying to make sense of complicated human mysteries, helping people get out of dysfunctional conflicts, and helping countries to educate virtually all of their kids to think for themselves. Her most recent book is High Conflict: Why We Get Trapped and How We Get Out. Her previous books include The Unthinkable: Who Survives When Disaster Strikes and Why and The Smartest Kids in the World. Throughout her work she follows people who have been through some type of transformation, including the survivors of hurricanes and plane crashes, American teenagers who have experienced high school in other countries, and politicians and gang members who were bewitched by toxic conflicts and managed to break free. Amanda also has written about how journalists can do a better job of covering controversy in an age of outrage.
Amanda had a number of amazing insights during our conversation. Some of them include:
"4 out of 10 Americans are sometimes or often actively avoiding contact with the news" (8:50).
"We're stuck in and old way of deciding what is the news and how to deliver it" (9:30).
"I do not ever watch TV news… it doesn't tend to leave you more informed" (10:50).
"Part of my identity is wanting to be informed" (13:40).
"I do want to be informed, but the news is not giving me what I want" (14:15).
"There are three things we know humans need, almost biologically, that are missing from most reporting: hope, agency, and dignity" (15:00).
"Hope is like water. We need to have something to believe in" (15:40).
"Any story I've ever done, whether it's in India, Colombia, or Washington DC, no matter how grim, there are glimmers of hope, agency, and dignity. And they just didn't make it into the story" (19:05).
"There's a healthy level of needing to matter that we all have. I think a lot of the struggles that people are having in the modern age have to do with not feeling like they matter, not feeling like they belong" (28:30).
"The best journalism is low-ego, high-curiosity journalism that treats people like they matter" (29:40).
"My main job at this point, if I'm doing journalism, is to try to revive curiosity" (48:40).
"Conflict is not the problem. We need conflict… to be heard, to get stronger, to push" (48:50).
"Corruption is a condition for high conflict" (51:10).
"Anyone who has taken a negotiation class in American business schools knows that what partisans are doing on social media and in congress is totally opposite of everything we know you should do if you want to get, over the long term, a sustainable deal" (55:40).
"Remove the audience [when you're having an argument]" (1:02:35).
"Half of what people want in conflict is to be heard" (1:03:40).
"As difficult as it is, we always learn something we didn't know [through conflict]" (1:13:20).
"Once you experience people having honest, hard conversations across a big divide, but with some dignity and decency, you actually want more of it" (1:16:15).
"100 million Americans are actively avoiding contact with the news" (1:19:30).
Additionally, you can check out Amanda's website here, and I strongly encourage you to purchase Amanda's new book, High Conflict, which you can buy anywhere books are sold. Also, Amanda has a great podcast through Slate called "How To!" which I also recommend you give a listen to. Lastly, you can follow Amanda on Twitter as well!
Thank you so much to Amanda for coming on the podcast!
I wrote a book called "Shift Your Mind" that was released in October of 2020, and you can order it on Amazon and Barnes and Noble. Additionally, I have launched a company called Strong Skills, and I encourage you to check out our new website https://www.strongskills.co/. If you liked this episode and/or any others, please follow me on Twitter: @brianlevenson or Instagram: @Intentional_Performers.
Thanks for listening.