Episodes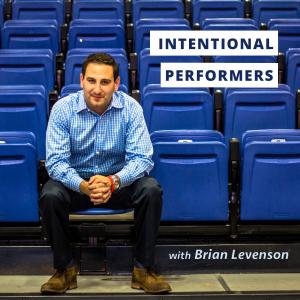 Wednesday Jan 25, 2023
Wednesday Jan 25, 2023
Admiral John Richardson served 37 years in the US Navy, completing his service as the Chief of Naval Operations where he was the top officer in the Navy and responsible for 600,000 people under his watch. Before that, he served as the Director of Naval Reactors from 2012-2015. He was at the forefront of our military and our naval fleet and our submarines, both from a nuclear standpoint and from a people standpoint. Since his retirement, he's continued to serve. He's on the board of directors of the Boeing Company, Constellation Energy Corporation, and BMX Technologies. He's also served on the boards of the Woods Hole Oceanographic Institution, The Center for New American Security, and the Navy League of the United States. While in the Navy, he served in the submarine force and he commanded the attack submarine USS Honolulu in Pearl Harbor, Hawaii, for which he was awarded the Vice Admiral James Bond Stockdale Inspirational Leadership Award. While he was in the Navy, he commanded at every level.
Admiral Richardson had a number of amazing insights during our conversation. Some of them include:
"There are those times when the leader has to lead the people, sometimes very subtly, and draw them into the right answer, draw them into a shared answer across the organization" (9:15).
"If you're authentic with your team and you trust them and you have high expectations for them, they're going to feel that and they're going to rise to them and almost every time exceed those expectations" (9:45).
"It's very tempting to try and become that leader who everybody loves" (10:20).
"It's very hard to develop trust overnight, but you can lose it in the blink of an eye" (10:55).
"A climate of a really healthy organization in my mind is one that is founded on trust, but is also eager and willing to have that trust verified" (12:25).
"Your gut is a finely calibrated instrument that has been formed and shaped by your experience" (14:10).
"Not [making a] decision is a decision" (17:00).
"There are a lot of right paths to get to the objective" (18:25).
"The leader that is ready to become invisible is a very humble leader, mindful of their limitations" (20:25).
"I didn't want to be the leader who was feared by my own team" (27:00).
"You have to learn to lead from a little bit of a distance" (35:30).
"The Navy is a leadership factory" (38:00).
"Sometimes you don't know a person's true stripes until you put them in charge" (39:20).
"Your example, your behavior is the thing that communicates most powerfully to everybody around you" (49:15).
"Teamwork at that level is something really magical" (58:40).
"Make it a deliberate effort every day to connect personally with somebody" (1:12:45).
"The best ideas can come from anywhere in the team, you've just got to be open to it" (1:17:05).
Additionally, if you want to connect to Admiral Richardson, you can reach out to Brain via email (Brian@StrongSkills.co).
Thank you so much to Admiral John Richardson for coming on the podcast!
I wrote a book called "Shift Your Mind" that was released in October of 2020, and you can order it on Amazon and Barnes and Noble. Additionally, I have launched a company called Strong Skills, and I encourage you to check out our new website https://www.strongskills.co/. If you liked this episode and/or any others, please follow me on Twitter: @brianlevenson or Instagram: @Intentional_Performers.
Thanks for listening.