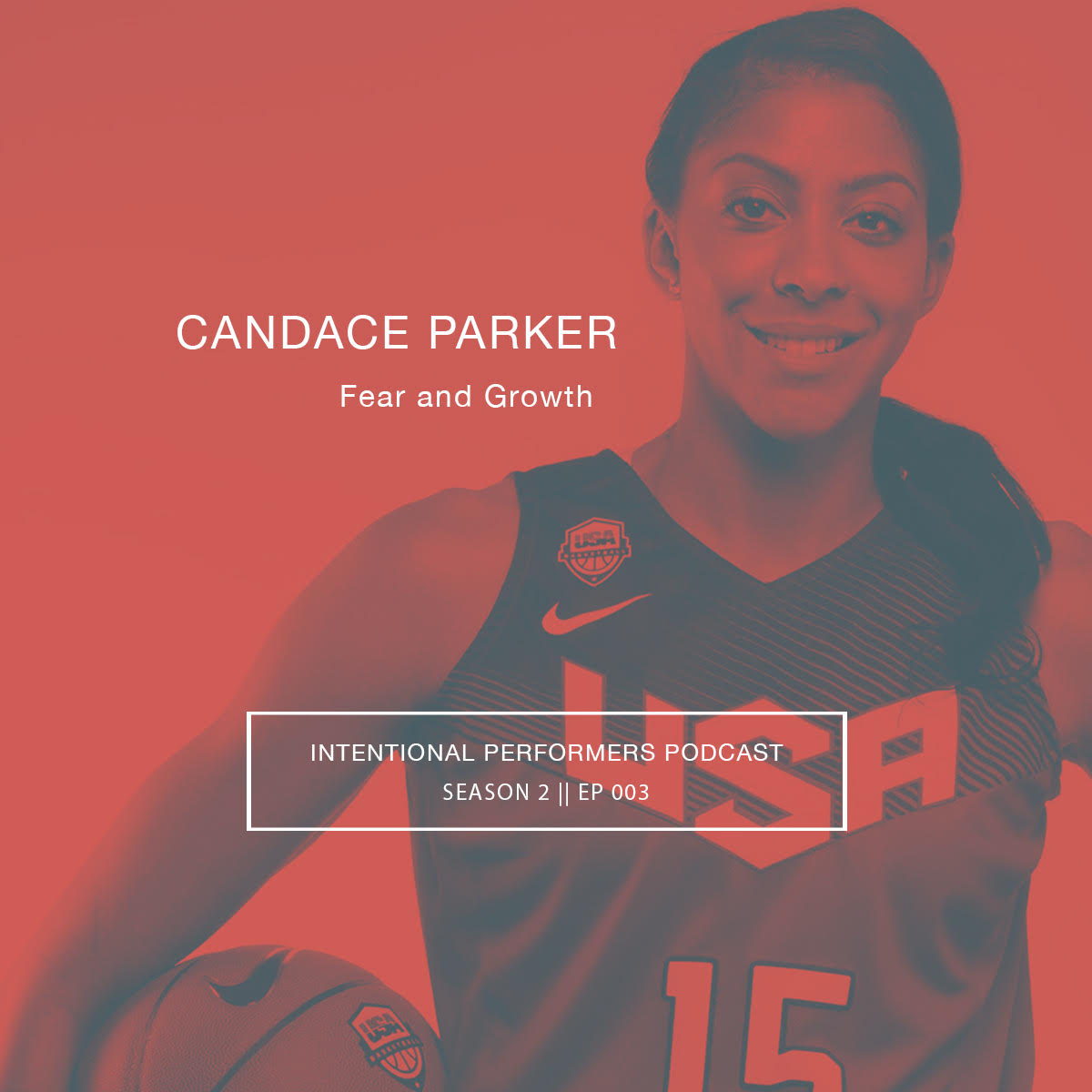 Candace Parker is one of the best basketball players to ever lace up their sneakers. In high school, Candace won the 2003 and 2004 Gatorade National Girls Basketball Player of the Year. Following high school, Candace attended powerhouse University Tennessee where she continued to drastically impact women's basketball as the team won back to back championships her Sophomore and Junior year. She won player of the year honors in college before becoming the first pick of the WNBA draft. 
Candace continued her elite performance upon getting to the WNBA. She is a 2X WNBA MVP, is a 4X all-star, and helped lead her team to a WNBA champion in 2016 where she was named the Finals MVP. She has won gold medals and has received a number of other accolades. She has also had a lot of success overseas and currently is playing in China. 
Ok. So, while her resume is clearly impressive, what I enjoyed most was learning about how reflective Candace is in regard to her own personal growth. In this conversation, she shares how she studied and observed Kobe Bryant, to learn about his process for greatness. She also discusses how journaling has helped her develop and reach her goals throughout her career. She mentions mentors and people who have also helped nudge her to fulfill her potential and the gratitude she has for those people. 
Thanks to Candace for being so generous with her time and being vulnerable enough to share some of her strengths and weaknesses and how she is continuing to grow. If you want to learn more about Candace you can go to her website: http://candaceparker.com/.
Also, Candace mentioned The Pat Summit Foundation which is working to end Alzheimer's disease.
Twitter: @Candace_Parker
Instagram: @CandaceParker
Lastly, we are excited to launch our partnership with 2Betties. If you love healthy snacks or are looking for a healthy breakfast option, make sure to head over to their site and pick up your "rounds". Don't forget to enter promo code "INTENTIONAL" to get 15% off your first order! 
Also, please head over to our patreon page to support the podcast!
Thanks to Candace for coming on and all the best on this season.